Our lightest and most technic saber.
This saber is designed to be light weight and fast, ideal for youngers. But also to be a very efficient weapon in capable hands of martial artists.
The top of the hilt has two wide spaces to easily and smoothly receive top hand fingers. The grip at bottom ensures a firm and pleasant hold with and whitout gloves.
But what martial artists and combattants will love the most is the optional brass pommel and wheels kit. Using the diffrent weights and placing them accurately you will be able to perfetcly balance  the saber to your taste ! You will be able to offset the blade's weight and make the saber faster in your hands.
Sold with blade, battery, screwing kit. Blade is now an option. Brass weight kit is sold separately.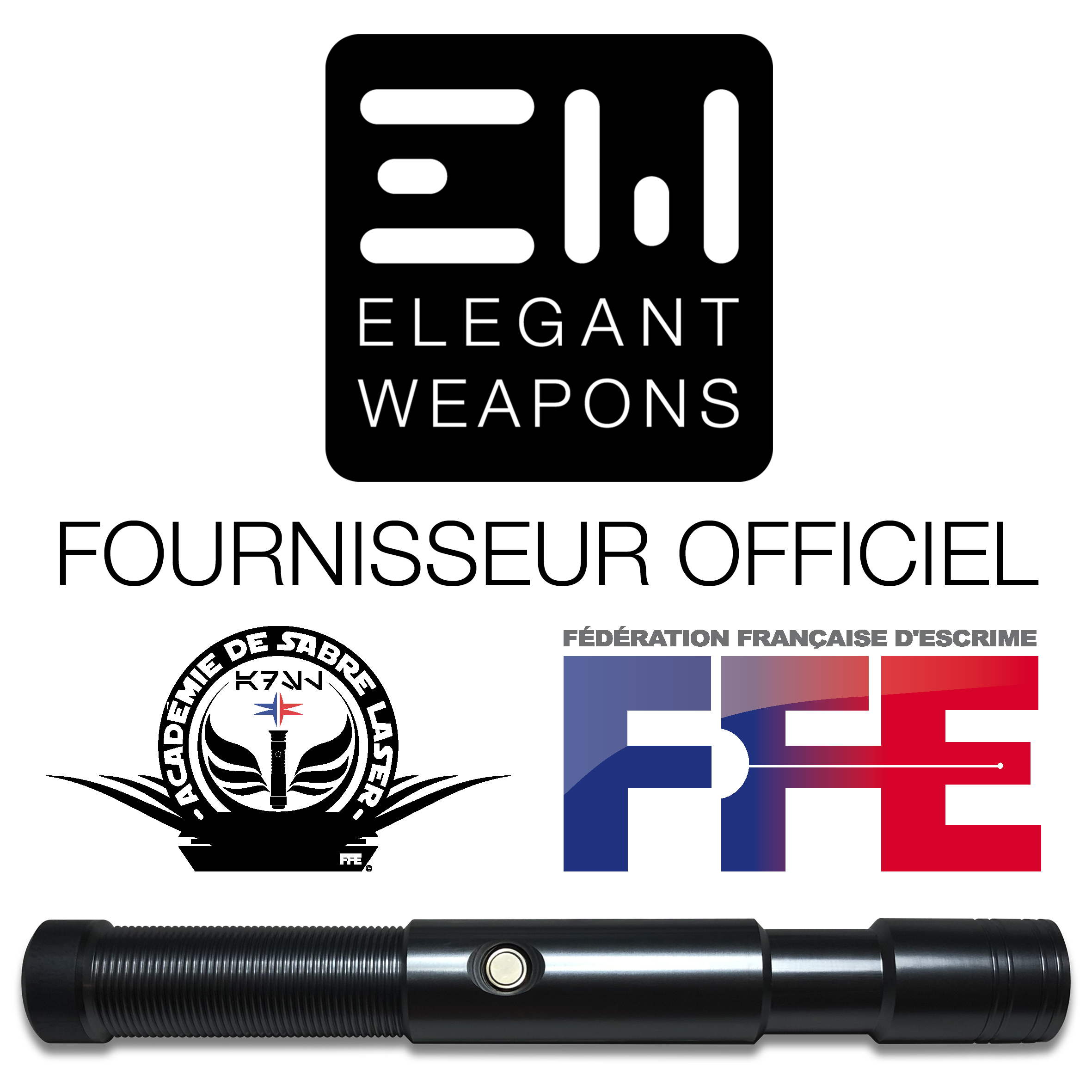 Brass pommel and weights
This kit include a brass pommel (90gr.) with an axe on which you can place different brasse wheel (weight). You can place and order the wheels at different high to give your Consulaire saber the exact balance that suits your style or need.
Brass wheels weights are  : 55, 35 et 15 grams.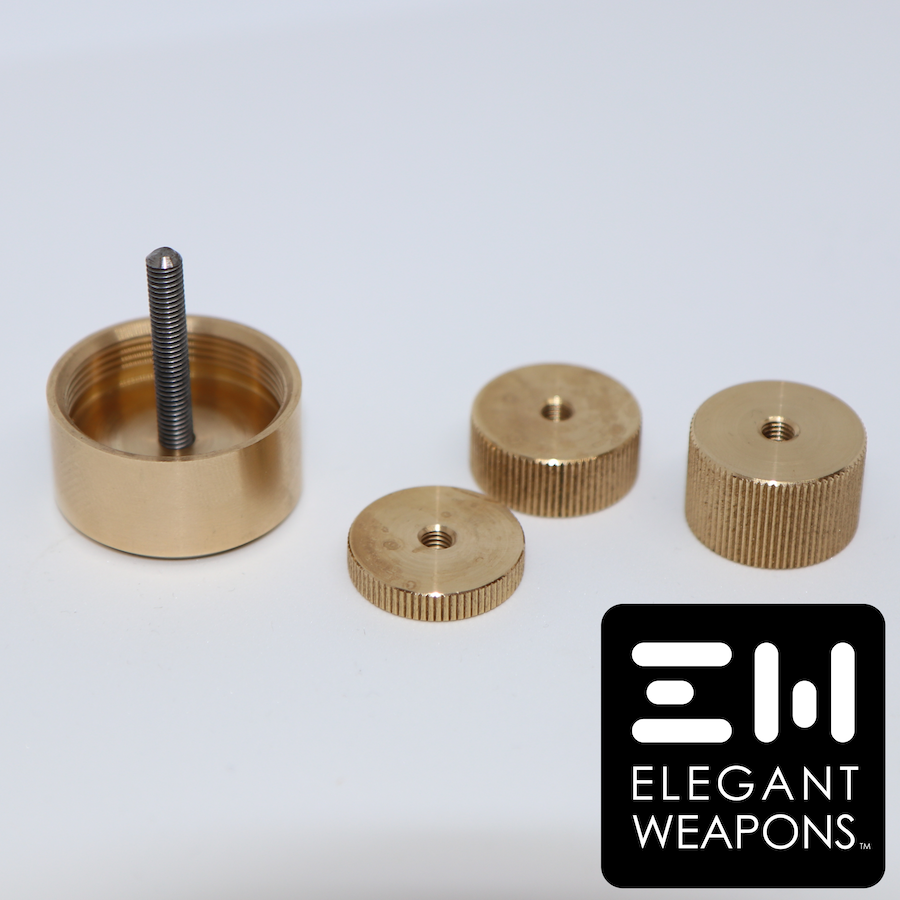 Hilt
in aluminium made and anodised in France. Available online only and with our famous grey-blue finish.
with two screw holes to maintain the blade in place (M4 screws given).
Blade
any among our models (30, 32, 36 inch) mid or heavy but compatible with other brand too. 
Our blades are hand made. From a specific polycarbonate compound to ensure maximum efficiency and durability. The tips are in polycarbonate too, screwed and glued to blade. Inside several length of a really thin polypropylene sheets ensure a gorgeous light.
Blade Color
Choose between our basic colors : red, green or blue. But you can get other color using separate led kits form the shop. Change them easily with the quick attach/dettach connectors !